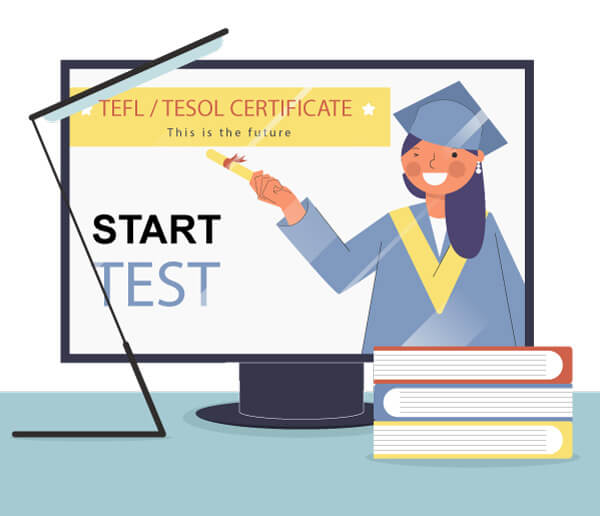 The purpose of the check
After the test you will find out if your knowledge is enough for the course to take a TEFL / TESOL certificate.
Tasks
The test includes 35 tasks to check:
listening comprehension,
knowledge of grammar,
lexical stock,
text comprehension.
Results
If the test result is above 48%, then passing the TEFL / TESOL course will not be difficult for you.
Recommendation
We advise you to take the test at least twice, because the first time of test you never know what to expect, you might be distracted or a question was misunderstood. So don't jump to conclusions.
Important!
If your result is below 48%, this does not mean that you will not be able to take the course, it means that you will need to make an effort to understand the material.
Remember!
Each TEFL / TESOL course package includes CLIL (Content and Language Integrated Learning) - subject-language integrated learning is quite often used to describe the method of teaching a subject using a foreign language, the main goal of which is to study the subject and improve skills of the foreign language.
Advice
If you are unhappy with your result, take the test again.
Keep in mind
During the course you will be able to improve your level of English!